Do you have a collection of quality information resources for aviation linked on your site? We invite you to add FlyingClippers.com. Please link text, graphics or both to the URL for the Main Site at http://www.flyingclippers.com or to the Post Flight Shop at http://www.flyingclippers.com/postflight

Here is a suggested description you can use, which you may modify according to your needs. Of course, you create your own description if you prefer:
FlyingClippers.com aims to recreate the days of Pan American Airways and their Fabulous Flying Ships and aviationís Golden Age 1934-1946. Here you will learn about the 28 planes that changed the way we travel and think about the world. Includes information on the China Clipper and Boeing B-314 and a shop for related items.
You may also choose to add a graphic representation of Flying Clippers. Several designs are offered here. Just right-click (Macs click and hold on image to open menu) with your mouse on the image of your choice and save it to your system.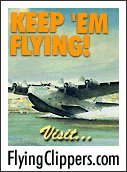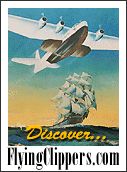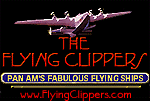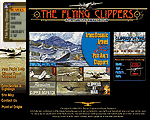 Thank you for recognizing the quality resources available at FlyingClippers.com.