1931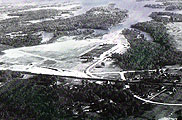 Pan Am places an order for 3 Martin 130's. The cost for each, fully equipped was $417,000. Quite expensive compared to the Sikorsky S-42 at $242,00 and a land based airliner like the Douglas DC-2 costing only $78,000.


---
1932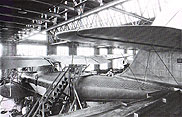 Construction begins in November 1932 at the Glenn L. Martin Company in Middle River, Maryland. The first keel, which eventually would belong to the Hawaii Clipper, was set in 1933.


---
1935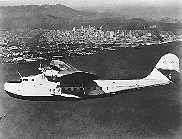 On October 9, 1935 the Glenn L. Martin Company delivered the first of three trans-oceanic seaplanes to Pan American Airways. It was called the China Clipper. On November 22 1935, Pan Am's Martin M-130 China Clipper inaugurates the first trans-Pacific air mail service, flying from San Francisco to the Orient. In 1935, it was the largest aircraft ever constructed in America. It was the plane that conquered the Pacific.


---
1942
In the first few months of 1942, the two remaining M-130's—the Hawaiian Clipper vanished en route to Manila from Guam on July 28, 1938—the Philippine Clipper and the China Clipper were drafted into military service for use by the U.S. Navy. The Philippine Clipper crashed into a hill on approach to San Francisco from Pearl Harbor on the morning of January 21, 1943.


---
1945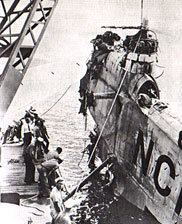 By October of 1943 the China Clipper was returned to Pan Am. Based in Miami, it once again began flying passengers and mail from Miami to South America and the Belgian Congo. On January 8, 1945, after having flown almost 3 million miles in its ten years of service, the China Clipper crashed while attempting to land at Port of Spain, Trinidad.


---



Copyright © 1999-2001 Flying Clippers All Rights Reserved
All materials contained in http://www.flyingclippers.com are protected by copyright and trademark laws and may not be used for any purpose whatsoever other than private, non-commercial viewing purposes. Derivative works and other unauthorized copying or use of stills, video footage, text or graphics is expressly prohibited.